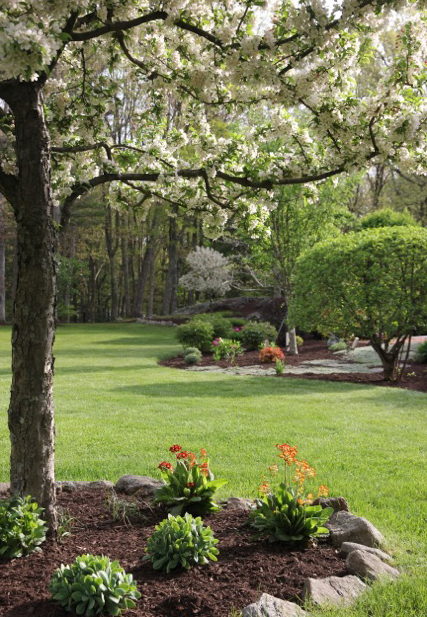 Springtime Awakens Us All!
Let Strawberry Hill clean up what winter has left behind. Imagine you look out at green grass and Spring awakening before your eyes. Creating and maintaining outdoor living spaces is what we do. From patios and walkways, to outdoor kitchen and fireplaces...what better time to imagine the potential of your outdoors!
Our beautifully designed perennial gardens work well to enhance any outdoor space. They provide framework and color from Spring through Fall.
Call today at 508.785.2311 to find out more about our comprehensive seasonal maintenance programs.